The Nuoro and Orgasolo Tour explores the historical and cultural heritage of the Nuoro province.
This tour is a 1:1:1 ratio of art, culture, and nature. It has many natural and man-made marvels for visitors to enjoy while getting immersed in the rich history of Sardinia.
Nuoro Tour
The first stop on Nuoro and Orgosolo tour is in Nuoro, where the costume museum was created with the goal of strengthening cultural ties between all of Sardinia's disparate regions. It was built to honor the various areas of Sardinia.
Nuoro is found in the central section of the island called Barbagia. The is a city in the middle of Sardinia that has been inhabited since prehistoric times. The town is the most important settlement in the surrounding area and has landmarks such as the mask museum that are worth visiting.
The city also holds other historical sites such as churches, monuments, and fountains.
The people of Nuoro are typically honest and welcoming to visitors who need directions or help with their day-to-day tasks due to its strong tradition of hospitality.
It is an ancient city with a long history. The name "Nuoro" derives from Latin word "nuraghe", meaning "fortress". Nuoral fortress, which has been inhabited since prehistoric times, was probably the most important element of this development for this area.
The murals are also an essential part of Nuoro's history.
There are a wide variety of traditional, colorful customs that have been used for many generations. Certain masks and costumes, musical instruments, jewelry and furniture all come from different parts of the Sardinia Island. Traditional Sardinian carnival masks include "Mamuthones" and "Issohadores". Wooden masks are made to reproduce animal heads. These masks are designed to be worn on the face and they represent a character or animal that is intended for a certain purpose. Men in some villages still wear masks during the carnival season to try and influence the year's farming. These masks are composed of sheep skins and cattle bells, which are believed to summon good luck. Despite their intimidating appearance, they are welcomed to the homes of our ancestors with open arms and are greeted with offers of food and drink, as they were seen as bringers of abundance.
Grazia Deledda Museum
There's another museum in Nuoro worth checking out: The museum's collection includes a variety of memorabilia, objects, and other artifacts from Grazia Deledda's life and work (1871 – 1936). The house where the native writer who won the Nobel price for literature in 1926, the famous Sardinian writer Grazia Deledda, was born and grew up is now a museum. The museum has 10 rooms that are split into three floors, a beautiful a courtyard & garden. Visitors to the museum will be able to find out many details and peculiarities of Deledda's way of life, as well as see her personal belongings such as books, manuscripts, furnishings and her some other personal objects. The kitchen has been furnished according to the descriptions we can find in the novel "Cosima" by Elena Deledda. After her marriage, she moved to Rome but never stopped writing about Sardinia and she furnished her studio in Rome with the furnishings ordered from Sardinian artisans. The museum also displays objects and text by contemporary local artists and writers like Antonio Ballero, Francesco Ciusa, Sebastiano Satta.
Orgasolo Tour
Our next delightful stop is in Orgosolo. Many houses in this village are painted with murals. The murals tend to criticize the world for its unfairness, and are meant to protest it. Walk around for a while or find your favorite photo spot to take in everything that Orgosolo has to offer!
The mural tradition can be traced back to the 16th century: it was then that a group of artists from all over Europe gathered in Nuoro to paint frescoes in churches and convents.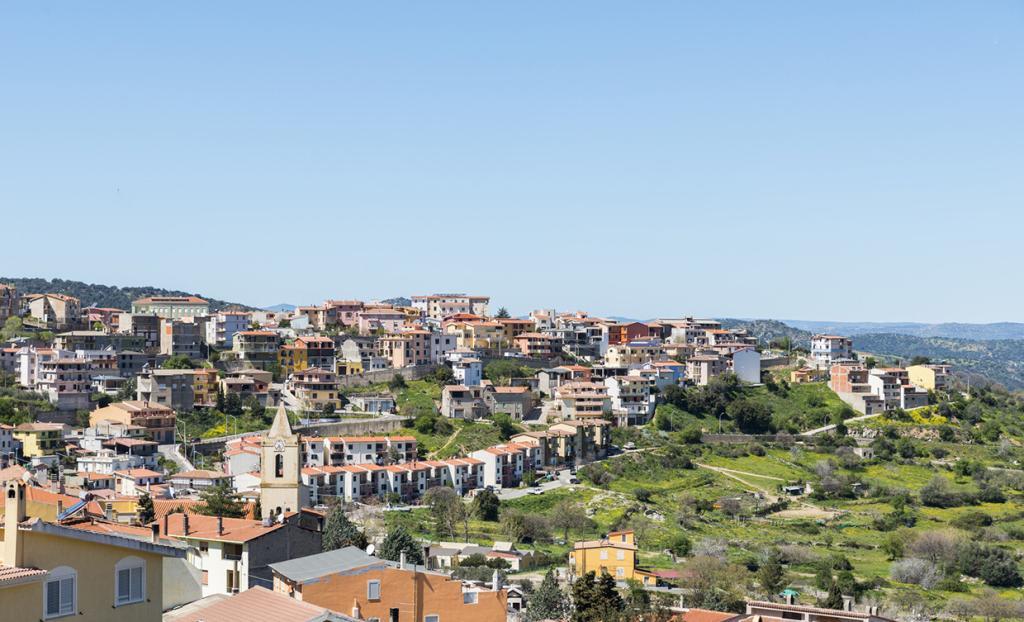 Our last stop was for a traditional lunch with recipes that date back centuries:
2 kinds of cheese
Raw ham
Sausage
Two different kinds of bread
Boiled sheep
Roasted suckling piglet
If the weather condition permits, lunch is served outside on the deck, under the shade of the trees.